Rileynhl99's Profile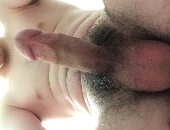 User Information
Username: rileynhl99
Joined: June 7th 2017
Total Video Views: 0
Gender: Male
Age: 17
Sexual Orientation: Gay
City: ottawa
State: ontario


A little about me...
i'm 17, gay, single. i'm vers but more a top. i'm here to make myself some friends and maybe even a boyfriend and to watch creamy videos. if your single and looking for a boyfriend email me at rileynhl99@gmail.com or kik me at rileynhl99
Rileynhl99's Recent Videos
User has not uploaded anything!
Rileynhl99's Friends
Rileynhl99's Wall