Bottomboi25's Profile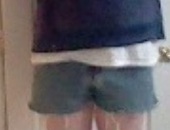 User Information
Username: bottomboi25
Joined: June 11th 2017
Total Video Views: 0
Gender: Male
Age: 25
Location: seattle
Sexual Orientation: Straight
City: Seattle
State: Wa


A little about me...
6 foot 155 pounds
Single
A shy guy who likes older men.
Total bottom

I'm a little femish, I like to wear tight t-shirts with skinny jeans, or small shorts with converse or flip flops, I'll get my nails done and wear makeup occasionally. :)





Bottomboi25's Recent Videos
User has not uploaded anything!
Bottomboi25's Friends
You do not have any friends added!
Bottomboi25's Wall